Cost Effective GPS Modules for the North American Market | GPS Modules | Kim Sartorius
December 2016
By Kim Sartorius – Yuechung International Corp. (YIC), a leading supplier of GPS and frequency control modules, has just released a test report for its YIC51009EBGG-33 GPS & GLONASS Receiver Module.
The report provides designers of GPS systems a quick and easy way in which to verify performance of the GPS module. It details the test methodology, test equipment used and ac/dc performance results.
The YIC51009EBGG-33 module measures 10.1 x 9.7 x 2.5(H) mm, contains a MediaTek chip, and is available with a UART interface. The report shows a typical GPS cold start time of 16s and 1s for warm start. GPS power consumption, with a passive antenna, is 53mA and 43mA for reacquisition and tracking respectively.
Please visit www.cranial-8.com for more information and contact us at customercare@cranial-8 for discussion, pricing, and availability. 
About the author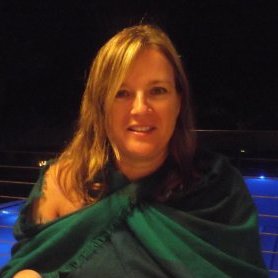 Kim is responsible for consultative sales at Cranial-8. Providing a valued link between Canadian OEMs and Cranial-8's internationally recognised component suppliers. Kim is a PMP Certified Project Manager with an HNC in Electrical and Electronic Engineering. Kim has held a variety of sales and project management positions, having worked at SenStar, Siemens and Schneider Electric in Canada.

Cranial-8 Blogs
Blogs at Cranial-8 are varied in the subject matter discussed, the style as well as the objective. In fact they will be as diverse as the Cranial-8 staff and the clients and markets we serve.
Inspiration may be drawn from our clients, the market or just the world at large. Blogs may be written to promote products or services, to create awareness, to share news or just to express an opinion.