GE Advanced Sensors at AHR 2012 Chicago | by andrew faulkner

GE and Cranial-8 personnel have just returned from a successful AHR 2012 show in windy city.
The 64th International Air-Conditioning, Heating, Refrigerating Exposition took place late January at McCormick Place Chicago, Illinois. Despite the backdrop of continuing global economic woes, the show was a resounding success, with close to 2000 exhibitors and over 50,000 visitors.
---
The GE booth had strong representation from regional sales managers, industrial application engineering, product managers and design engineering. Traffic at the booth was busy as GE showed of early samples of several exciting developments; BACnet and Zigbee enabled CO2 Ventostats and an innovative family of fluid connectors with temperature and pressure sensors.Andrew Faulkner of Cranial-8 was on-hand to meet with the many Canadian manufacturers visiting the show of which over 130 exhibited at the show.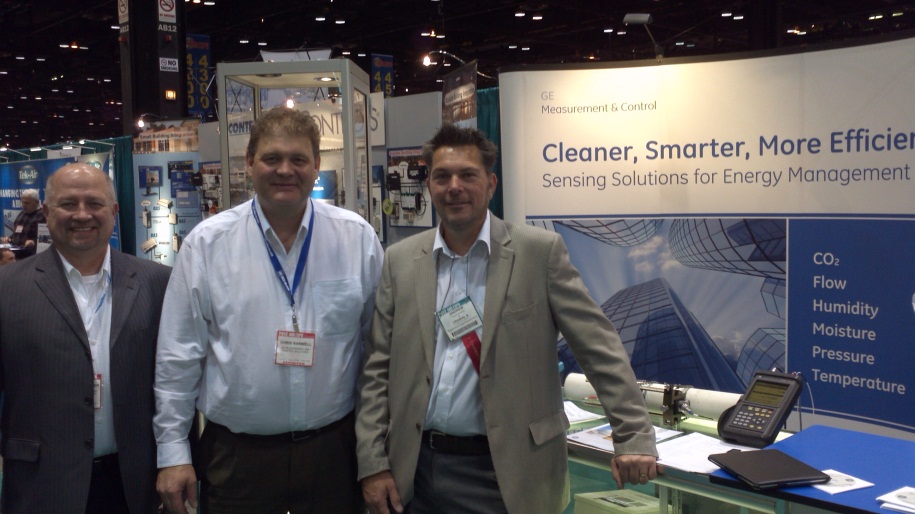 For more information on the show and GE Advanced Sensor products please contact Andrew Faulkner at Cranial-8; andrew.faulkner@cranial-8.
---

About the author:
Andrew Faulkner is a co-owner of Cranial-8.  Andrew holds a Masters of Business Administration (MBA) from the Open University, UK and a Higher National Diploma (HND) from the University of Central Lancashire.Andrew is an experienced marketing and business development executive with a proven track-record in Strategic Planning, Product Life-Cycle Management, Market Communications and account development.