Amphenol Advanced Sensors

Intempco

Mitronic

Plessey Semiconductors

Sherborne Sensors

YUECHUNG INTERNATIONAL CORP. (YIC)
---

Amphenol Advanced Sensors
Amphenol Advanced Sensors is a leading innovator in advanced sensing technologies and innovative embedded measurement solutions customized for regulatory and industry driven applications, creating value by providing critical information for real time data decisions.
Amphenol  offers industry leading domain expertise, rapid customization, world-class manufacturing capability and lasting customer relationships to deliver the greatest value in cost of ownership to our customers.
With strong brand recognition, from brands that include Thermometrics, NovaSensor, General Eastern and Telaire, Amphenol has been a trusted supplier of over seventy years.  Amphenol products may be found in many Aerospace, Automotive, Healthcare, Industrial, and Pharmaceutical Validation/Monitoring applications.
Product focus areas include CO2 Transmitters/Modules, MEMS Pressure Sensors, Moisture Meters, and Temperature Sensors.
Headquartered St. Mary's, PA, USA, Amphenol Advanced Sensors has manufacturing/design offices  worldwide in Brazil, Puerto Rico, the U.K, Germany, India, China and Korea.
---

Intempco
Intempco is a manufacturer of superior quality instrumentation, and was founded over 20 years ago. Intempco is a privately owned company based in Montreal, Canada.  Typical products include instruments and sensors for measuring pressure, humidity, level, acceleration and flow. Latest products are a new line of MIST Temperature Sensors'. These sensors combine a conventional RTD and transmitter into one unit. MIST Temperature Sensors' also provide increased accuracy, a re-programmable transmitter in a compact design.
---

Mitronic
Mitronic was established in 2002, and is a world leader in the design and manufacturers of a wide variety of magnetic-based electronic components and modules.  Mitronic is an ISO9001 registered company serving a broad range of markets, including telecommunications, computer, industrial, instrumentation, lighting, consumer, audio, and medical.
---

Plessey Semiconductors
Plessey is a privately held UK company with a strong brand and heritage in electronics innovation and proven expertise in advanced semiconductor design and manufacture. Plessey is a leading expert in the manufacture of semiconductor products used in sensing, measurement and
controls applications, and is now at the forefront of the Solid State Lighting revolution.

Focus products include the EPIC sensor family and Solid State Lighting products.
Epic's electric potential sensing technology high sensitivity electric potential sensor that can be used in either contact or non-contact mode to measure a wide range of biometrics plus proximity, movement and even gesture recognition.  Such sensors are found at the heart of many automotive, sports and medical products.
With the focus on the global efforts to reduce energy consumption and green-house emissions, Plessey is bringing to market a range of high brightness light emitting diodes (HB LEDs) for use in Solid State Lighting.
Plessey has design and technology centres in Swindon and Cambridge, and a state of the art Gallium Nitride LED semiconductor manufacturing facility in Plymouth.brand founded in the 1970s.
---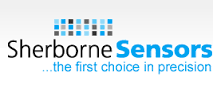 Sherborne Sensors
Sherborne Sensors are your first choice in precision sensors. Sherborne Sensors is an established, dynamic company based in 'transducer valley'
in Hampshire, UK with an expanding world-wide customer base.  Core to their operation is the design and manufacture of precision Inclinometers, Accelerometers and Force Transducers. All of these products enjoy an unrivalled status for ultra-reliability and long-life precision in critical military and industrial applications.
Sherborne offers a large range of standard "off the shelf" units to meet the requirements of many applications but also designs and manufactures custom sensors to meet specific customer requirements.
Many of the inertial sensors have evolved from the Schaevitz™ brand that revolutionised sensor design back in the 1940s. The Force Transducers have their roots with the Maywood™ brand founded in the 1970s.
---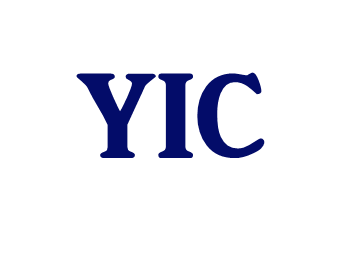 YUECHUNG INTERNATIONAL CORP. (YIC)
YIC founded in 1994, is a professional manufacturer of Frequency Control & GPS / RF Products, and a supervisory member of QIAT(Quartz Industries Association of Taiwan). Corporate investor PANRAM is Listed on Taiwan Stock Exchange, stock#8088.
YIC is devoted to the research, design, manufacture and marketing of Frequency Control Products, as well as GPS/GNSS Receiver Modules,GPS/GNSS Receivers (G-Mouse) & GPS / RF Antennas.
---