A World of Sensors | Kim Sartorius
Big data is a much-used word, used to describe extremely large amounts of data that may be analyzed to reveal patterns, trends, and associations – especially relating to human behavior and interactions. But how does this data get there?
Personal computers, phones (apps like Strava) and personal devices account for most of this data collection -i.e. human input.  However, machines are also getting into the act – driven by the Internet of Things (IoT).  IoT is the killer app. as far as big data is concerned.  Literally at the edge of this revolution is the humble sensor, be it temperature, humidity, pressure, gas, acceleration or level – the list is endless.    These sensors are used in phones, in intelligent buildings, automobiles and basically "things" everywhere.
Let's consider a few applications, starting with environmental control for the intelligent office or home. Sensors detect air temperature, air quality, air humidity, as well as outside climate conditions and ambient light conditions.  Modern
lighting technology like Plessey's range of Light Emitting Diodes (LEDs) play a key role here; they are highly efficient, and interface easily with electronic control systems (a big departure from the old incandescent light bulb!).  These lights, connected independently to the internet, allow lighting conditions to be precisely controlled and monitored, and also providing the ability to collect data on how and when they are used.  Far fetched? Take a look at smart lights such as the Phillips Hue; they already include temperature sensors to detect ambient conditions and Wi-Fi connectivity.
Plessey are (pardon the pun) a leading light in this regard, having just been announced as a core partner in the world's first biophilic design project. The 'Biophilic Office' is a groundbreaking office-refurbishment project being run by BRE, the world's leading building research organization. Dr. Keith Strickland, Plessey's Chief Technology Officer believes this exciting new project will yield much valuable data and enable us to develop lighting technologies that are truly people-centric, where light levels can be adapted to suit human circadian rhythms; http://www.plesseysemiconductors.com/plessey-provides-lighting-bre-biophilic-design-project/
Automobiles are another area where sensors are everywhere.  The "electrification" of automobiles is truly revolutionary.  Sensors have historically been used collect data on engineperformance
(temperature and oil etc.) and emissions, but are now used increasingly in vehicle safety, and driver / passenger comfort and health. Warden, a new range of EPIC sensors from Plessey, can be used be collect data on the driver's heart-rate.  This technique has proven to be a highly effective driver alertness monitoring system; http://www.plesseysemiconductors.com/products/warden/.  Such systems are starting to appear on high higher end vehicles, and thanks to Plessey also available for aftermarket installs too. And here comes big data again; data collected from the EPIC sensors can combined with data from other sensors such as airbag deployment sensors, collision avoidance cameras, and or climate control sensors etc., using a technique called sensor fusion.  This combined data can be used for purposes beyond the purpose of the individual sensor, for example to provide more effective inputs to climate control systems, and perhaps somewhat nefariously be used to determine fault in the case of a collision.
The final area where sensors are set to play a key role is in clothing and wearables.  Markets are already well developed along the lines of health, fitness, and safety.  Examples may be found in fitness trackers, recording our every step, and heart rate monitors, monitoring our every beat. Sensors are also set to revolutionize medical care, allowing doctors to "data log" a patient's vital signs from a distance – without the inconvenience of having to visit a hospital and be wired-up!
As a keen cyclist, I am always actively looking for ways technology can improve road safety, for example I recently purchased a cycle jacket with an LED light in the back.  How long will it before cycles are too fitted with collision avoidance systems?  Hopefully it will be more appealing than those nerdy helmet or spectacle mirrors!
If you have any ideas you want to share with me, or know anyone who would be interested in discussing applications for sensors with Cranial-8, contact me via email and we will set up a call or meeting.
About the author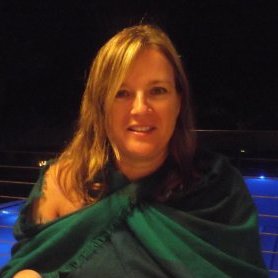 Kim is responsible for consultative sales at Cranial-8. Providing a valued link between Canadian OEMs and Cranial-8's internationally recognised component suppliers. Kim is a PMP Certified Project Manager with an HNC in Electrical and Electronic Engineering. Kim has held a variety of sales and project management positions, having worked at SenStar, Siemens and Schneider Electric in Canada.
Cranial-8 Blogs
Blogs at Cranial-8 are varied in the subject matter discussed, the style as well as the objective. In fact they will be as diverse as the Cranial-8 staff and the clients and markets we serve.
Inspiration may be drawn from our clients, the market or just the world at large. Blogs may be written to promote products or services, to create awareness, to share news or just to express an opinion.